Last Updated: December 2, 2022
Meet Iris! She is the daughter of Apollo and Athena. Born and raised here. Like her mother Athena, she is a dominant female in our crew.. She will not be due to have anthother litter till the end of October 2022 or later. She weighs about 55lbs and is AKC registered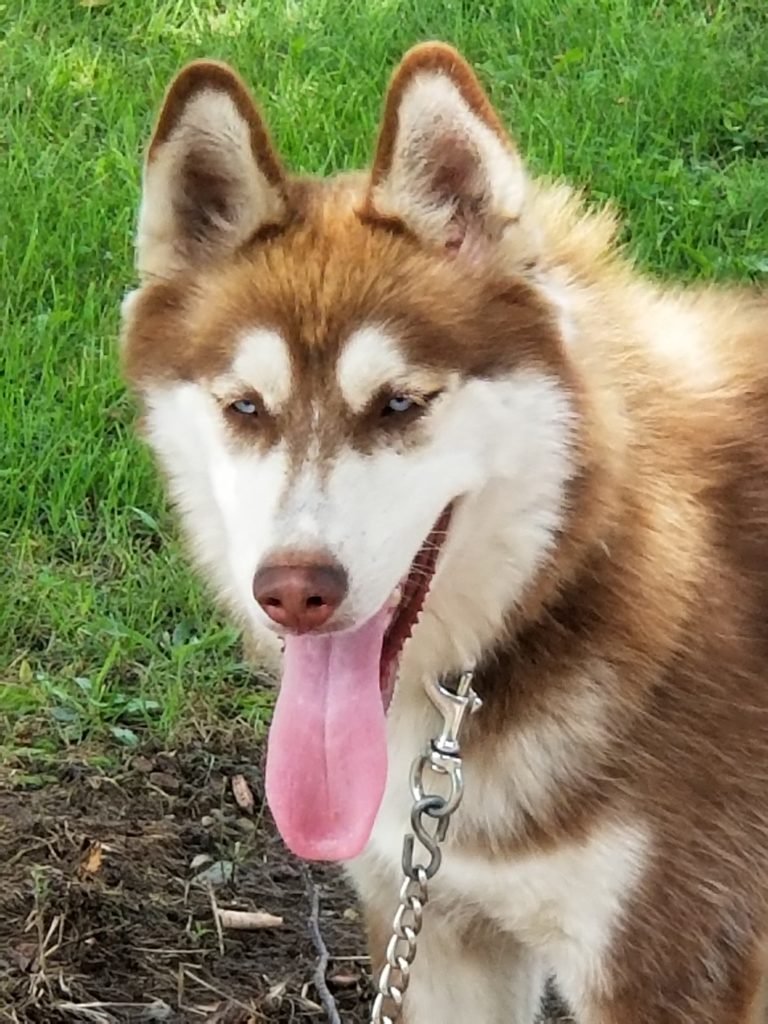 Meet Oden. He is AKC and CKC registered. He is the father to most of the puppies born here. His colors include black and chocolate, with some tan mixed in. He is definitely a very woolly (and beautiful) dog! We call him our big black lion. He has a wonderful disposition and is absolutely amazing with any dog or human. Hes been an amazing teacher when it comes to our new puppies, though he doesn't take any of their gruff. He loves to play, but also enjoys his cuddle time!
Meet Maia (pronounced May.) She is 4 years old and AKC registered. Considered Wolf Gray in color. She weighs about 50 lbs. She is a beta female that would like to be an alpha some days. She gets along great with all humans and just loves to cuddle. Left alone in the house, she may be found perched in a window, waiting for you to come back inside and play.
Meet China. Weighing in at around 43 lbs. She also gets along with any dog she comes in contact with. She is an amazing family pet and we are super excited to see her up coming babies! She is also CKC registered.
Meet Valkyrie. She is 3 years old. She is one of our Beta females. She is AKC registered, weighs about 50 lbs and has a well built frame. She has a bi eye as well. She loves to play with the puppies and in her free times, find ways of moving the fence around so she can visit the next kennel over.
Meet Radar. Son of Oden and Maia. AKC registered and this beautiful boy is going to be our replacement stud for his daddy when his daddy retires. He had the absolute best personality just like his dad and mom both. We are so excited to have him join our program once he completes all his health testing!! Look forward to his babies in the late winter of 2023!